I have to say, I was nervous reading this book. It's exciting to know an author, but it's scary to read their writing for the first time, not knowing if you'll connect with their book! So I was really happy when I started reading SING SWEET NIGHTINGALE and discovered that I liked it a lot!
This story is different than anything I've read before! It was described as Alice in Wonderland meets Beetlejuice and I thought that was a perfect description! It has a dark, cryptic, dreamy feel to it that leaves you unsettled, but wanting more.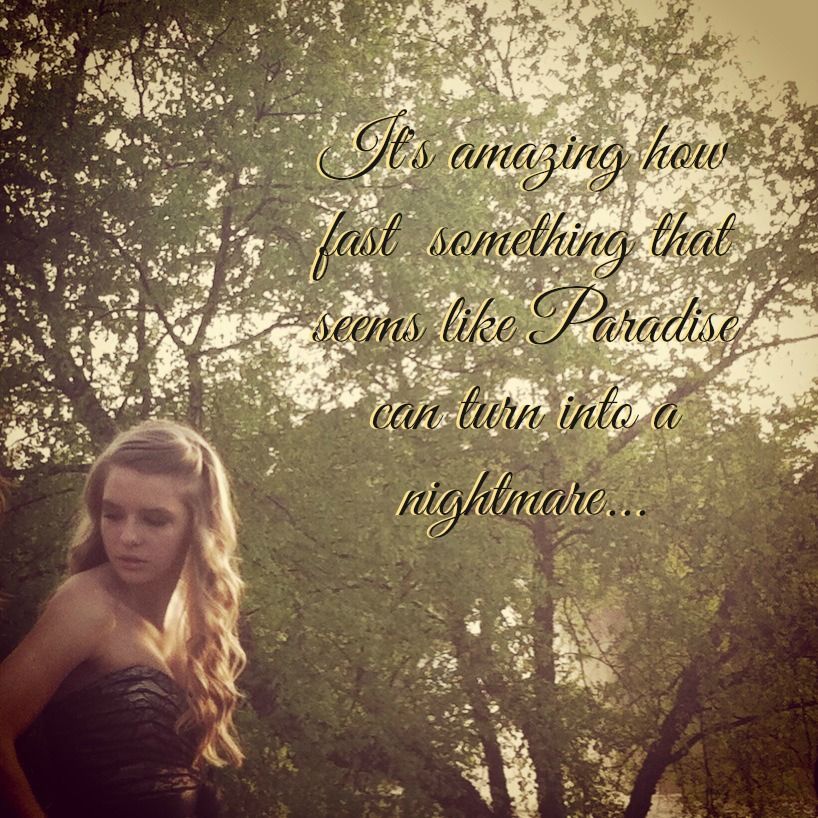 The dreamworld that Erica Cameron created in SSN was so fascinating. For Mariella, it was filled with beautiful flowers, mountains, willow trees and music. It made me wonder what my dream world would look like. Every night she visits Orane there, where she plays games, sings in her own Opera House, and does lots of kissing. She's in love with Orane, and wants to spend the rest of her life with him, even though the price is that she isn't allowed to utter a word in her real life. This was completely fascinating. Can you imagine, not saying a word to anyone for four years? It was frustrating, watching Mari give up more and more of her life to Orane...but then, in walks Hudson.
I think Hudson was my favorite part of this book. I loved that Erica was able to write from both Mariella's and Hudson's point of view so well. They had completely distinctive voices (Hudson needs his mouth washed out with soap :P) and I never questioned who was narrating. I loved Hudson! He was so incredibly thoughtful, but at the same time, very practical and didn't put up with any crap from anyone. I loved that he was tough with Mari, but at the same time gentle. It was a perfect balance, and their relationship was such a slow burn, and developed really well. It definitely added a layer of tension to the already tension-filled story!
Rarely do I read a book that is so good at fleshing out supporting characters as this one was. I felt like I really knew each and every character in this book! I loved Horrace, Hudson's "adoptive" father, K.T., Mariella's best friend, and Dawn. They were so fun to read, and such amazing and supportive people. (Horrace made me think of Bobby Singer from Supernatural!)
All the little details make this book something even more special; the music, the stones, the descriptions of the dreamworld, the mysteries surrounding why these things were happening, the characters, the world-building, the intensity, Mariella's silence, HUDSON(!!) and on and on. I hope you'll pick up SING SWEET NIGHTINGALE and that you'll enjoy it as much as I did!